With spring sunlight about to start streaming in through your windows, now is the ideal time to think about updating your window treatments. After taking a backseat to blinds and shades for the past couple of decades, curtains have finally made a well-deserved comeback.
Whether you prefer simple sheers or attention seeking draperies, there is certainly a curtain trend that will meet your needs this Spring 2013 season. Here`s what today`s well-dressed windows are wearing.
Curtain Trends For Spring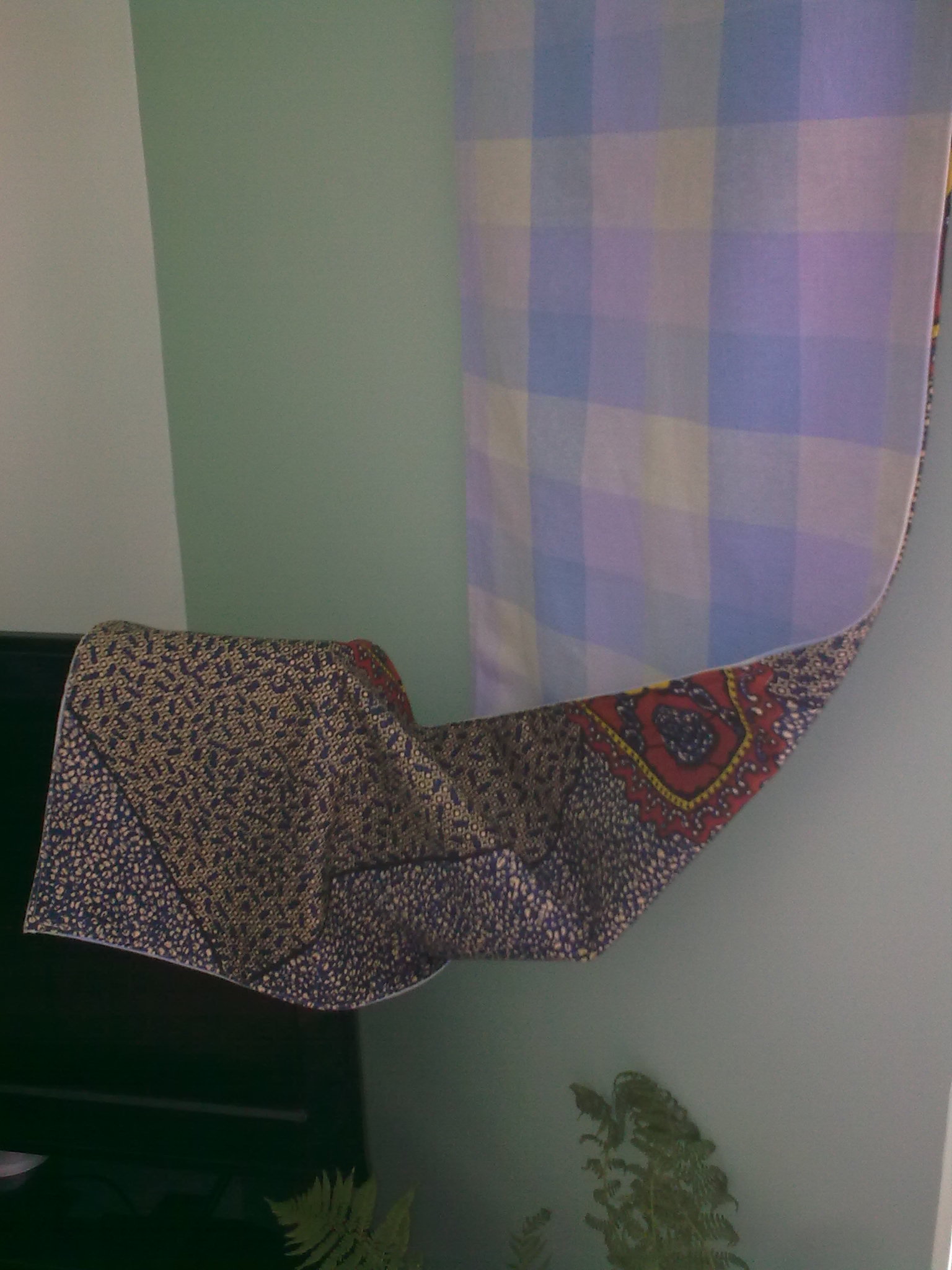 You can see how to make this simple curtain here.
Curtain Fabrics
Some of the current curtain trends help you add more texture or softness to your living space. Velvets, suede and silks are still quite fashionable materials, all of them draping gorgeously and adding luxurious glamour to a space without overwhelming it. These fabrics are also so lush on their own that you won`t need to add a lot of embellishment.
Other curtain trends are ideal for those who prefer the minimalist look. Gossamer sheers are predicted to be fashionable this season. Today`s sheers feature a subtle iridescence that adds a delicate but simple touch to any window dressing.
Some designers have been spotted layering gossamer sheers over curtains to create a more dramatic effect in a room. For more of an impact, use deep, dramatic colors such as smoke, cocoa or mahogany. If you're looking for some new curtains for your home visit Montgomery's ready made curtains page and check out their range.
Net curtains are fashionable yet again, and can make your room appear elegant while giving you a bit of privacy. Use simple, white net curtains or select a minimal pattern with a nature theme, such as flowers or leaves, to bring a touch of the outdoors inside. See more on how to beautify your home using fabric. 
Trendy Colors
Emerald green is the trendiest color for the Spring 2013 season, according to the fashionable folks at Pantone and other jewel tones are also gaining in popularity.
Look for curtains in teal, magenta, cobalt blue, peacock green and deep purples. Consider mixing any of those colors with gray, white or black to achieve a funky Art Deco vibe.
Many homeowners are using colored curtains instead of feature walls to make dramatic design statements. Consider using vibrant, bold colors such as denim blue, raspberry or deep orange.
Although color is very prevalent in the curtain world right now, you can still find plenty of neutral shades. Silver, sage green and various shades of gray are currently the most commonly used neutrals and are often paired up with jewel tones. You can even use these fabrics to make a wall picture.
Fashionable Length
Floor-length curtains are very trendy this season. The fabric should either just touch the floor or drape over by a few inches so that the fabric "puddles" on the flooring.
Puddled curtains give a room a decadent, luxurious feeling and automatically make even small, narrow windows seem larger. Select floor-length curtains with long, loose double pleats to make the treatment seem more casual and inviting and less fussy and proper.
Trending Patterns
Curtain patterns certainly aren`t shy this year. Animal prints are increasing in popularity, as are bold patterns. Look for zebra stripes, cowhide, giraffe spots or leopard prints to add pizzazz to your window dressings. These also work great for dressing other parts of the house.
Curtain Hardware
The elaborate valances and swags used in the past are no longer trendy today. Instead, use creative hardware to dress up your curtains. Finials, tiebacks and rods made from metal, wood, ceramic and glass are all great accessories for up to date window treatments.
Curtains have definitely made a comeback and the current curtain trends work to make rooms soft and inviting. From minimalist gossamer sheers to loose pencil pleat curtains in beautiful jewel tones, you will certainly find a curtain style that adds personality to any room.
Please share Curtain Trends for Spring on your social networking sites. Thank you.