Good Exterior designs and gardening DIY are big parts of your home improvement. Once the house is finished your home makeover doesn't look complete until at least some work is done in the garden or exterior surroundings. The links below are some gardening and exterior design based articles to give you great ideas for your own outdoor space. Posts are being added and updated regularly, so come back to check for more as time goes by. I've also linked to some very popular  articles on this site which deal with exterior makeover, exterior security, and design. 
Whether you self-store outside in your shed, you're trying to build a little sunshine haven for you and your family, or you just want to maintain the outdoor space and keep your property safe, you can find something below to suit your needs.
Exterior designs and gardening DIY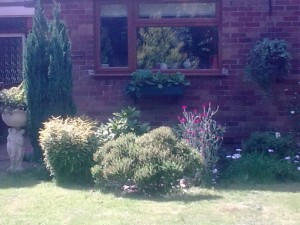 Gardening DIY projects and exterior designs – some of which you can finish in a week-end. Get close up and personal and improve your outdoor space
Longer term gardening projects you can do to give your exterior the look you desire, and to improve the worth of your property from the outside
More general gardening DIY and exterior design articles for you and your family
Have you got any Gardening DIY tips or exterior designs ideas you'd like to share? How about sharing them in the comment section below. While DIY Projects is not a gardening blog, we know that the 'look' of the exterior of your home is a big part of DIY projects and home improvement. This is why we've touched a little on the subject of exterior designs. If you'd like to see a gardening article featured here please use the contact form to let us know. 
Here are some brilliant gardening helpers DIY Projects can recommend.