Some home decor trends disappear very quickly and those who dared to follow them religiously might find themselves outdated and obsolete after a short while.
However, what history has taught us is that style tends to repeat itself, and 2016 is showing this in every way. Of course, retro styles kept coming back in different forms, but young generations today not only bring back nostalgic vibes from the past, but are also combining them in eclectic, unexpected mixes. After all, it's the perfect time to be quirky, nerdy is the new cool and, to be honest, we love it!
(A guest post)
Here are some home decor trends for the upcoming seasons that give you the freedom to experiment. These can easily be included in your home right away.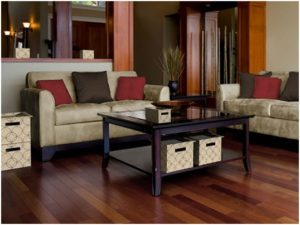 Be warm and welcoming: the fool-proof home decor trend
Millennial are doing things differently compared to the previous generations. They love to spend their weekends cozied up and enjoying their hobbies. The house has become a warm shelter of childhood reminiscence. Embrace this trend in your decorating style as well – make use of warm, cozy fabrics and patterns and combine in an eclectic harmony.
In addition to bringing back retro elements like shapes or colors of the sixties, geometrical patterns and bright colors of the seventies, you can explore the traditional patterns and colors of the world. Try including a rug with traditional patterns in your kitchen, or using clay pots to hang plants in your bathroom – this will make your home welcoming and warm.
Metal fans reunite for a classic home decor trend
Metal textures and finishes have been omnipresent in home decorating style for more than a decade. They are usually included in clean, minimalist designs, to give that modern, crisp edge to the futuristic look. You can go beyond that and make metallic finishes work with your own home. The secret is to experiment with textures and put together not more than three metallic objects when creating an arrangement. Brass and copper are especially sought after in 2016. Their organic feel and rough, handmade textures will give an eye-catching, yet fitting look.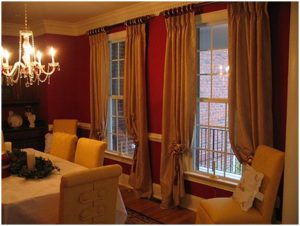 A bit of drama can add class to your home decor
What would a trendy design be with a little bit of drama? When it's well dosed, it can enhance an interior immensely and transform the whole feeling of the room. Today there are many rules from the past that can be broken. The trends are not so rigid anymore and you can be more daring in choosing the statement elements in your home. If you make it work with the other objects in the room, even a chandelier can work in your advantage. Other statement pieces can be a real life statue, a brightly colored rug, or even putting your bicycle on a wall rack can create a visually pleasant centerpiece for the whole room.
Glamorous boho-chic is a re-emerging home decor trend
This is the year of glamping – if you don't know what that is, it means treating yourself in a luxurious tent in the forest, with all the facilities you need. Apply this principle to your decorating style as well and go with a boho luxe vibe: combine natural materials like glass, wood, straw or stone, but keep a very simple color palette and make sure the shapes are sharp and the design is contemporary.
Scandinavian design
Interior design is one of the many things we have copied from the Scandinavians. Theirs is not a new trend and it's here to stay. It keeps coming back because of its simple elegance and, above all, functionality. Use solid, simple designs when picking your furniture and play with patterns by scattering them in strategic places. Everyday objects can become affordable design pieces and the quintessential Scandinavian quality is combining aesthetics with function.
Last but not least, let's not forget window treatments and curtains. The coolest design patterns are the ones that match with your home's appeal. Think outside the box, and don't hesitate to go with shades that pop. Bright orange with vertical stripes, ombre nuances, and luxurious materials are all 'in' trends. There's a wealth of fabrics online you can check out. Explore the ins and outs of a reputable website, and decide on the best materials for your home to look outstanding.
Please share 'Keep Your Style Fresh: 5 Home Decor Trends' on your social networking site. Thank you.