Do you know what to do to make your home more secure? Every 14.6 seconds a burglary takes place around the world. Furthermore, burglars spend an average of 8 to 12 minutes in your home. These facts can be a real wake-up call to make you take certain precautions. Not all of them are as expensive as you may think. Here are some of the cheap ways to increase the security of your home.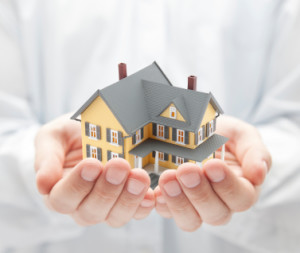 (A guest post)
Your neighborhood is key to making your home secure
It is essential you build warm relationship with your neighbours, especially with the older ones who can be of great help (especially when you are out of town). Older people tend to spend more time at home than their younger counterparts. If you have a good relationship with them, you could inform them when you are going on a trip, so they can pick up our mail and check on the house several times while you are out. Securing your home could be as easy as that.
Make your home more secure from the outside
The home exterior plays a large role in your home security. Burglars are less likely to break into the house that has luminous doorways, pathways, and front yards. Motion-sensor lights are inexpensive, yet they are a perfect way to protect your home from unwanted invasions, and even better, they are very easy to install.
Aside from lighting, heavy vegetation spots are also something you should think about. If you have any bushes and trees that provide a burglar with an easy place to hide,  keep them properly trimmed. Thorny bushes and dense hedges are perfect to place near windows so no predator can get inside the house. See here for more anti-burglar ideas. 
Security systems are a must to make your home secure
Security cameras outside the house are a must, especially if your lot is large. You can connect them to your cell phone and have 24-hour protection in the palm of your hands. The best option would be a 360-degree coverage. Sometimes even fake cameras can do a pretty good job at deterring burglars – if they look legitimate. Chatswood locksmith offers a range of reliable and innovative products you can use for your home's security.
On a related topic, alarm systems make another great home protection. They are low-cost and support high technology. Many alarms incorporate infrared motion detection and sensors that will spot any potential break-in.
Pets can help in securing your home
Dogs can be as efficient anti-burglar systems as cameras can. Large dogs are especially known for keeping intruders at bay. If you are not much of a dog lover, try displaying a "Beware of Dog" sign, or just leave a big dog bowl by the front door. This simple device could make a potential burglar change his mind about breaking into the house.
Secure doors are great for home security
Keep all your doors, locks, and windows sturdy and efficient. It's better if your doors are made of metal or solid wood. They should have a good frame so that burglars cannot break in easily. A safe is a great place for keeping valuable stuff, such as passports, jewelry, Social Security cards and other important documents. The spare key that is usually found in the flowerpot in front of the door, inside the mailbox, beneath a rock, or under the doormat should not be there any more. Give it to a neighbor you trust.
One can never be too safe, and these suggestions will definitely make it harder on burglars to inflict any damage to you or your home. If you have not protected your home so far, do it immediately. If you learned anything from 'Make Your Home More Secure' please share it on your social networking sites. Thank you.