At this time of year many people do a clean-out where their homes are concerned. We call it Spring Cleaning, but it's actually a bit of spring clearing as well. If we were to keep everything we ever bought, acquired, were given, or found in our home, we'd all be living in very cluttered quarters. Most of us with children get dozens of paper and old books (not to mention – craft) sent home at the end of each term. We have to make a decision about what to keep and what to get rid of. Here are some smart and easy ways you can declutter your home and keep it that way for the rest of the year.
Smart ways to declutter your home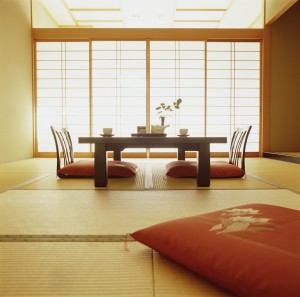 Declutter your home by organising your clothes
Most of us have clothes we haven't worn in a long time. If you haven't worn it in the last 6 months, chances are you won't wear it again. Reclaim valuable space in your wardrobes and under your bed etc, by going through your clothes once a year. Get rid of those that don't fit, those you were going to repair but never got around to it, and those you don't particularly like any more. Take them to a charity shop or give them to someone you know can use them. Half way houses and soup kitchens always have room for extra clothes.
If you have a problem with buying too much, take a 'needed' list with you whenever you go shopping. After going through your wardrobe, make a list of things you absolutely need and only buy these when on shopping trips. This keeps your buying measured and structured. It takes away the urge to impulse buy and clutter up your space even more.
Declutter your home by structuring your 'stuff'
Homes that look cluttered are generally those with lots of indescribable 'stuff' lying about. There are several badly-placed pictures on the walls, dozens of items on shelves and mantle pieces, and collections of plates and other types of objects scattered in every room. Structuring your 'stuff' gives your home a clutter-free atmosphere and look. Instead of a random scattering of pictures, make a collage of them. Different shapes and sizes of picture frames look beautiful together if they're placed on one small part of the wall. Experiment with pieces of paper cut to the shape of the picture frames before you begin putting nails and hooks into the wall. Collect the other stuff and put them in a designated cabinet or on one particular shelf. This is one of the top smart ways to declutter your home. You could even buy a box frame and put some of them into it. This lessens the amount of dusting you have to do on each individual piece.
Declutter your home by smart storage
You don't have to spend big on storage boxes. You can wrap your shoe boxes in gift paper and use them to store small things you can't place elsewhere. These can be kept out in the open because they look good. Stacked boxes give an impression of style and clutter-free living, as opposed to tiny objects stored on a shelf. Smart storage also means that you double up on the use of the furniture. Your arm chair could have a storage space under it to keep magazines or coasters. You could place a hanging pocket on the arm of your couch in which to store your TV remotes and other paraphernalia.
Decluttering doesn't take a lot of time. It just takes thought and the determination to put things back into their designated places. If you have a place for everything, and they go back there after they're used, your home could look clear and neat without much hard work. Keeping your clothes under control, sorting out your stuff and practicing smart storage are the basic points in keeping your living quarters clutter-free. Whether you live in an apartment or in a sprawling house, these smart ways to declutter your home will work wonders for you. 
Author Bio
Alan Rita writes for PremierFootstools. She offers tips on the best ways to keep your home clean and safe.