5 Ways to refresh home exteriors will show you some simple things you can implement (or adapt) to make your exterior come alive. If you're having trouble maintaining the integrity of your home exterior, Tony's Roofing Services LLC is a great choice.
Sometimes we can spend much time making over the inside of our homes, that we burn out before we get to the exterior. It's important to give the passers-by the impression of a well-kept property because a well-looked after home is usually a well-secured one. Find out simple, DIY security devices you could apply to your home today. 
5 ways to refresh home exteriors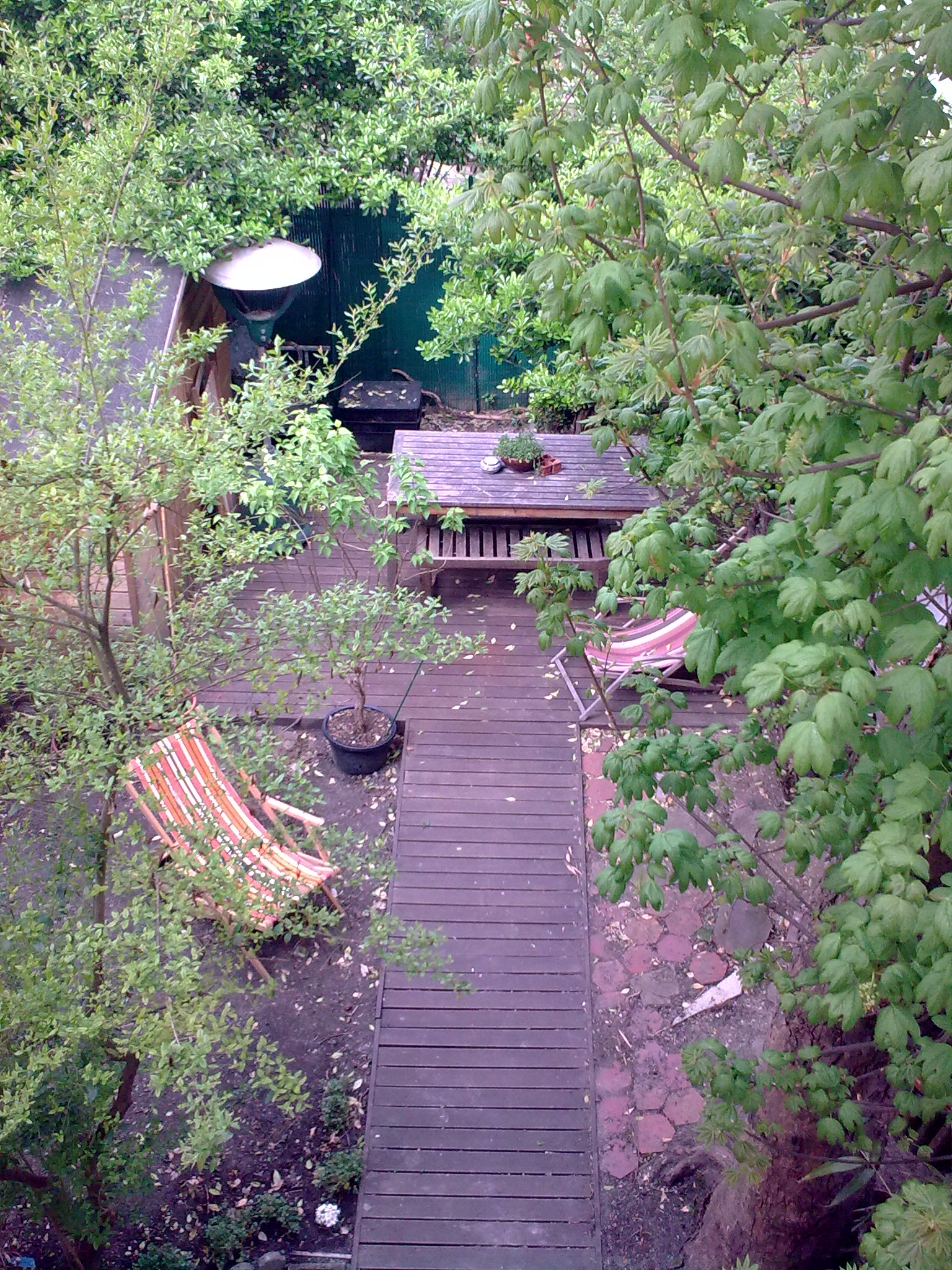 Your garage
Garages are usually just functional places most people don't do much about. The problem is, your garage is usually at the front of your house, and no matter how well the home exterior is presented, if you have an old, run-down or unattractive garage door, it will taint the entire look. If you're at a loss as to what to do to brighten up your garage, why not erect a sturdy arbour
 on which to grow climbing plants. The top of the arbour will have to be above the garage door so as not to be in the way. If you don't want to build an arbour, just a climbing frame or trellis could be attached there. You'd be amazed at the impact a simple trellis can have to refresh home exteriors. These expandable bamboo trellises
 are cheap, but great for growing plants above your garage door and on the front of your house.
Cleverly placed lighting: a stunning way to refresh home exteriors
Don't worry about calling in the electricians. There's no need for this. Simply purchase some solar lighting and place them in your garden to add beauty and practicality.  You can even get the hanging solar garden lights
 to display on a tree if you don't have ground space or your garden is fully paved. These are extremely useful and pretty too.  The lights could be placed along the path to illuminate your way in during winter months. You can also position them around your front door, or around the table in the back garden so you could sit outside for longer on warm evenings. Don't forget that lights are also great for security where the exterior of your home is concerned. And the great thing about these is that apart from the purchase cost, they won't cost you anything more.
Hanging baskets: a pretty, affordable way to refresh home exteriors
Even if you live in a grey house with little or no character, a few hanging baskets will cover a 'multitude of sins'. No one pays attention to the dull colour of your exterior if you have pretty, hanging baskets with thriving flowers growing from them. This is one of the cheapest, simplest ways of brightening and reviving your home exterior. If you're not green fingered you can even buy ready-made hanging baskets from almost any supermarket or garden centre. The hardest question is how much you're willing to spend. Make sure you water your hanging baskets every day (twice a day in very hot conditions), and you'll have lasting colour all growing season.
Shutters: a permanent way to refresh your home exterior
If you can afford it and live in the right sort of property, installing shutters can really make a difference to your home exterior. They make your home stand out from the other properties in the street and depending on the colour of your home, can add a splash of contrasting or complementing colour to the outside of your property. I plan on getting some shutters myself. I'm just waiting to paint the exterior first. My next door neighbours have had the same shutters for more than a decade (without any upkeep), and since ours are the only two properties in the street that look alike, I think it will make a pretty complement. Make sure your shutters are well made and well secured and they could last for decades.
Great front doors: a colourful way to refresh your home exterior
We talked about the positive impact of the right front doors in an earlier article here: Popular front door colours.  It's amazing how front doors can change and refresh home exteriors almost instantly. We examined the popular front door colours and looked at how they can sometimes reflect the home owner's personality. See how front doors change and revive your home exterior.
I'm sure there are other ways to refresh your home exterior, but here at DIY Projects we strive to do the best makeovers for the most affordable prices. These tips above will make the most impact for the lowest cost, so what are you waiting for! Use 1 or all of these 5 ways to refresh home exterior and be proud to live where you do. Please share what you've done to revive your exterior and share this article with anyone who'll benefit from it. Thank you.
Find other exterior makeover tips on this blog.