When living in a rental home, there are many temporary decorating hacks that can help personalise the property to make it feel more homely. Essentially, these customisations need to be easily removable when it's time to move on, especially when there is a rental bond at stake.
One area of a rental home that is often neglected is the staircase, and as this is usually one of the first things you see when entering a home, it can make a big difference if you give it a little TLC. Here we have put together five fabulous hacks that can temporarily transform your staircase.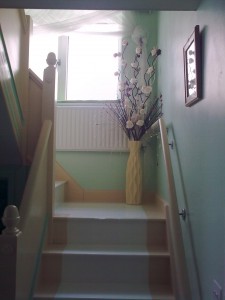 Mirrors can transform your staircase
A great way to open up a gloomy hallway is to hang mirrors on the wall to give the illusion of space. This doesn't have to be an expensive project, mismatched vintage mirrors can create a stunning affect and can easily be picked up in second hand stores and markets. Don't worry if your contract doesn't allow you to drill holes in the wall, Command hooks are designed for this very purpose, and will securely attach the mirror to the wall until you are ready to remove it without trace.
Stair stickers will revive your staircase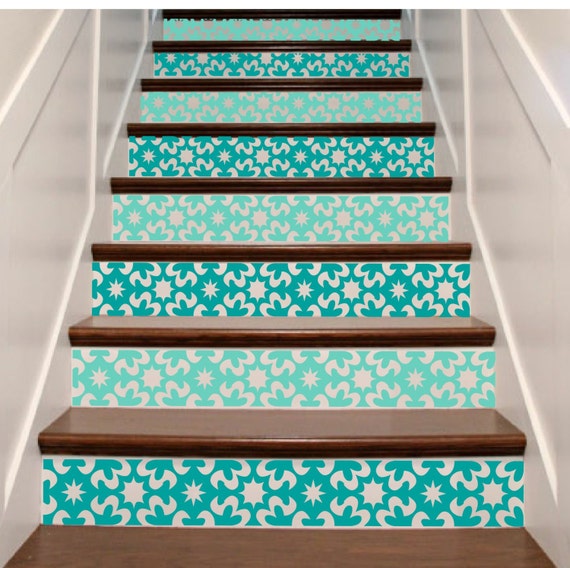 The new trend for customising stair risers with stickers presents the perfect solution for renters. There are lots of fun and stylish stair stickers on the market, featuring everything from patterns, quotes and even festive designs. As they are removable and inexpensive you can even switch and change designs with the seasons.
Fairy lights are perfect for updating stairs
Staircases that are carpeted obviously don't lend themselves to decorating the risers, here's when you can focus on the banisters instead. Fairy lights and lanterns can create a stunning effect when wound around the spindles, and have the added benefit of distracting from a shabby carpet!
Temporary risers
For longer-term rentals, an alternative way to decorate the stair risers is to create DIY temporary risers. There are several ways to do this, one particularly effective approach is to use plexi glass to create an elaborate mosaic effect. However, if time and budget is an issue you could create a simplified version using painted or wallpapered wooden panels. NB. It in both cases it is advisable to measure each rise individually as they may not be consistent size.
Candles will revive your rental staircase
A really quick and effective way of decorating your staircase is to create a lighted walkway of candles along the edge of each stair. For safety reasons it is advisable to use artificial flame candles, and place them in candle holders of your choice. Using a mis-matched collection of empty glass jars can be very effective, not to mention cheap and you can either leave them plain or decorate them with a ribbon or string.
If you liked How To Revive Your Rental Staircase, please share it on your favourite social media sites. Thank you.