Do you know how to prepare your garden for winter? With winter just around the corner there is no better time than the present to start your garden preparations. Although we rarely use our gardens in winter, we need to keep them well maintained and in tip top condition for the summer months. Below are some great ways you can battle the wrath of winter and save your garden.
Tidy up time:
No one likes to tidy up whether it is in the home or garden, sadly it has to be done. Giving your garden a good tidy up can be a very efficient way of protecting it this winter. Any Garden furniture should be covered up or moved into a dry place such as a shed or garage.  Dig up and dispose of any plants that flourished in summer but are now past their best. Many gardeners advice you don't leave your garden too spotless. Gardens can benefit from having a layer of leaf litter and foliage to act as a kind of duvet which protects them from frost & snow. Plus the little creatures roaming your garden will love having a place to hide!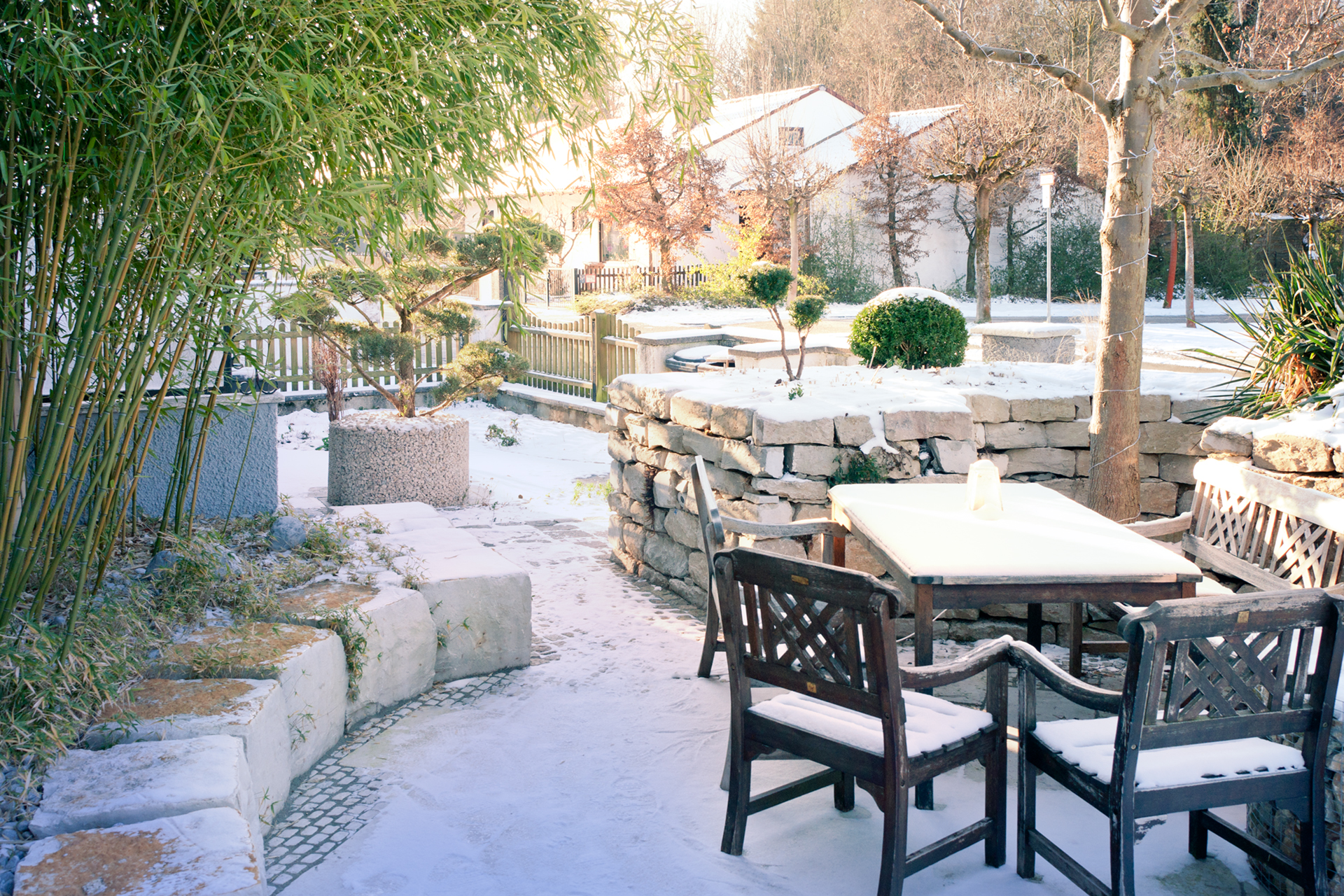 Prepare your garden for winter by loving your lawn:  
A lawn is something that is the pride and joy for many gardeners and also a constant topic for debate. Start by raking away any leaves or debris that may have formed on top of the grass. It is advised to improve drainage by using a fork. Push the fork into the ground and wriggle backwards and forwards to make air channels. Repeat this process every 5 inches across the lawn. Last, but no means least, give your lawn some food. Use an autumn lawn fertiliser which will help develop strong roots and produce healthy leaves.
Prepare your garden for winter by planting away:
Now is the perfect time to start planting your shrubs for the next spring and summer, Viburnum & Olearia are popular choices. Planting them now allows strong roots to develop before spring, giving them a good head start. Dust off the plant pots and start preparing your spring bulbs. Bulbs such as Daffodils & Tulips should be planted by the end of November in plastic pots for easy manoeuvrability.
Prepare your garden for winter by checking your decking:
With decking growing in popularity the chances are you may have some in your garden. Like with any wood left in the garden, it is open to the elements, so it has to be protected. One great way of doing this is by sweeping away any mould & debris that may have formed. Mix bleach and water according to the ratio on the back of the bottle and scrub into the deck. Leave for 15 minutes and wash away with a hose pipe or pressure washer. It is then advised to apply a coat of Ronseal's decking stain in order to provide extra protection and weather resistance.     
Give wildlife a helping hand throughout winter
We can turn on the fire and sit back and relax with a nice hot drink in the cold winter months, sadly wildlife don't have access to a kettle. All wildlife are very important to our garden, we therefore need to look after them. Fill up the bird feeders, put out logs for frogs, toads, and even the endangered stag beetle to hide. With Bonfire night just around the corner on the 5th of November it is important to be vigilant, not only with your fire safety but also with your wildlife. When preparing your fire, collect the debris at the last minute as this is a popular hiding place for hedgehogs. Remember hedgehogs are a gardener's best friend as they like a slug or two!
You may also enjoy how to protect your garden in cold weather.
If you enjoyed, How To Prepare Your Garden For Winter, please share it on your social networking sites. Thank you.