Is is possible to make your urban kitchen feel enormous? Well – you can certainly make it feel as big as possible – and you still might have put plans for that Aga on the back burner (sorry) until you've moved out of the capital and into the countryside pile of your dreams. Nonetheless, with clever design and skilful decorative techniques, you can turn your London flat into a bright domestic haven, and have room to cook without balancing the chopping board on the toaster.
Make your urban kitchen feel enormous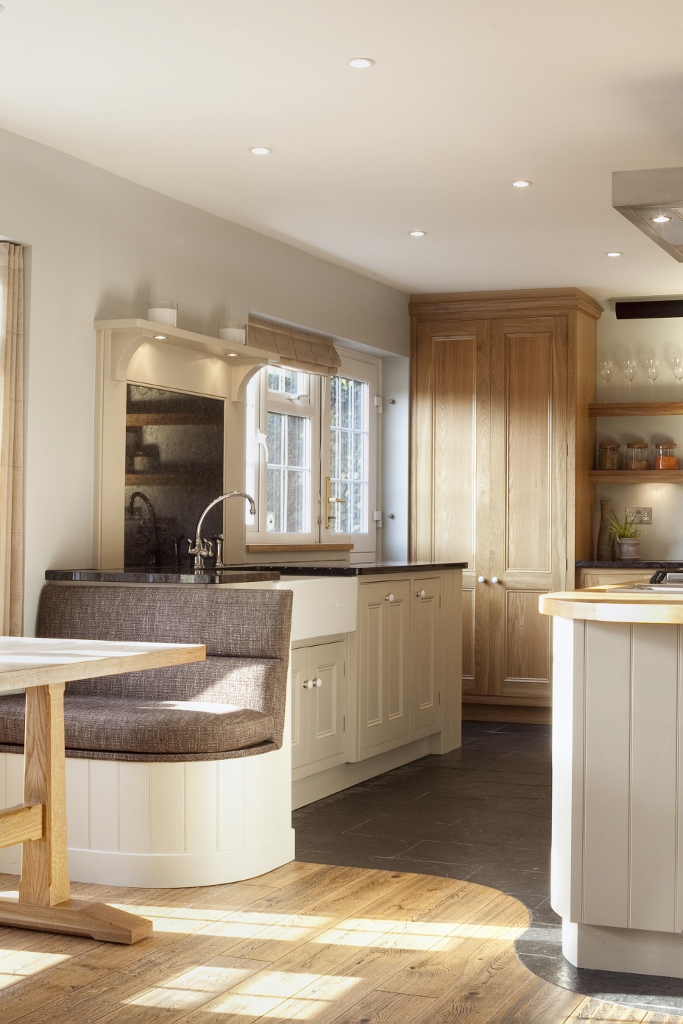 Before you start planning, seek advice from someone who's used to optimising small spaces – the need to live well without much room is growing as fast as the capital's booming population, so there are clever new space-saving kitchen designs coming to market all the time. Someone whose bespoke kitchens are made in London will probably have more experience fitting awkward spaces than, say, a rural designer whose clients tend to enjoy larger houses and plenty of room to play with.
So stick to your London friends for recommendations – although maybe persuade your Sussex friends to earmark a spare room for whenever you need a countryside escape.
Glass ceilings can be a good thing in an urban kitchen
Not if you're trying to get a promotion, but they're can turn a pokey kitchen into a bright space that's a pleasure to spend time in. This trick will only work if your kitchen has nothing built on top of it – it's especially good for extensions, so is definitely worth considering if you're planning an extension specifically for your kitchen. A glass ceiling – or at least a large skylight – will help the room feel as large as it can, and will make optimal use of natural light, too.
Think vertically to make your urban kitchen feel enormous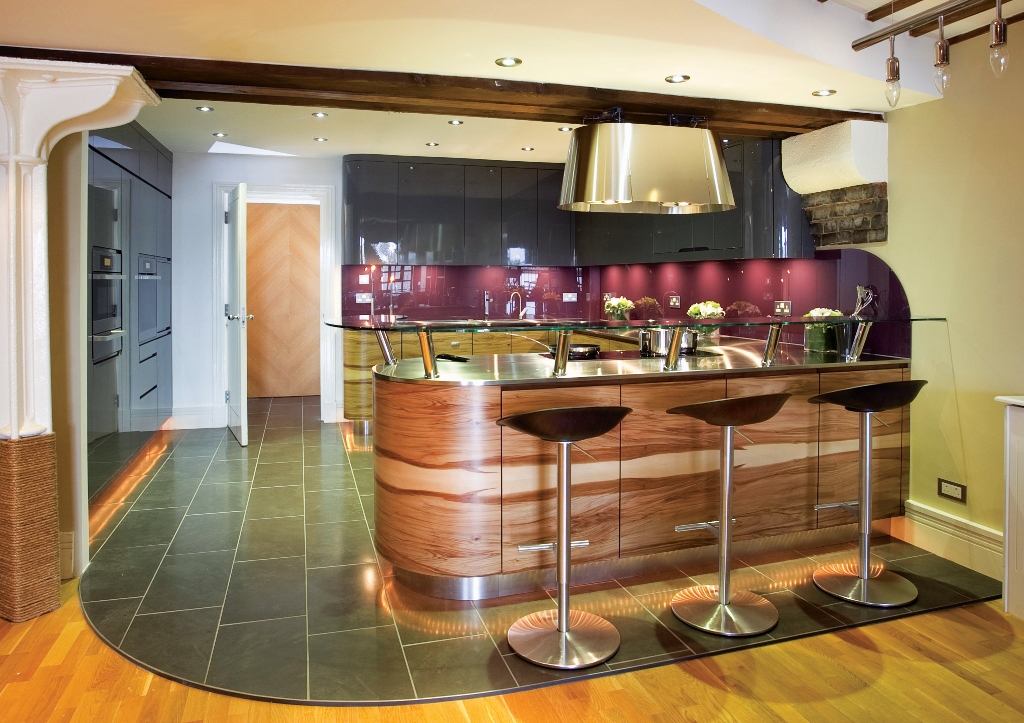 In many kitchens the wall cupboards don't reach up to the ceiling, but in a small space you'll need to work with every bit of vertical space available. Glass-fronted cupboards will help you find what you're looking for, as well as keeping a bit of depth in the surfaces around you. Shelves look more casual – and hide less clutter – but are great for easy access. You may need to keep a small foldable ladder or stool tucked away in one corner – it's usually best to keep least-used and seasonal items at the top, with daily-needed kitchenware and heavy pieces at the bottom.
Add shine and texture to your urban kitchen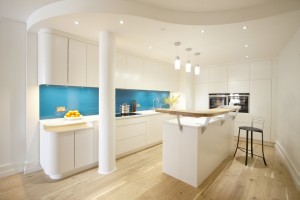 Glossy units and mirrored surfaces will reflect light and make the space seem larger, but use them on every wall and you may end up feeling like you're in an operating theatre. Lessen the oppression by introducing another material to add texture amongst the glossiness. Matte cupboard doors on one wall, dark wooden shelves, an exposed brick wall, marble surface or stone floor, brushed metal units; any of these will add interest and depth. Perhaps avoid using them all at once, though, or the space may become too visually crowded, and revert to looking pokey again.
It's curtains for…um, curtains
Although they keep the warmth in and can add colour, curtains around a window or door steal space from the walls on each side. They also intrude forwards into the room; make the window look smaller, and let in less daylight, even when they're open – so ditch the curtains in favour of a blind or shutter that fits neatly within the window frame.
 Do you have an urban kitchen? What have you done to make it feel larger and less pokey?
Other posts you'll like: